Transitions
Vee contains 12 high quality transitions, which you can use to combine together your clips.
Adding Transitions

Adding transitions in Vee is easy, just tap on any clip to select it and tap the [+] either before or after the clip to add a transition in the space between clips. You'll now have a new transition in your timeline connecting two clips together.
Once you add a transition Vee automatically selects it and presents you with a menu with options to adjust your transition. In Style you can pick what style of transition you would like. In Duration you can adjust the length of your transition, from a minimum length of 0.1s up to a max length based on the clips your transition combines.
We've included a wide variety of transitions in Vee to help you achieve various looks when creating your video. From basic cross fades and dissolves, to wipes, to fancy novelty effects like Strobe or Light Leak.
Transitions Packs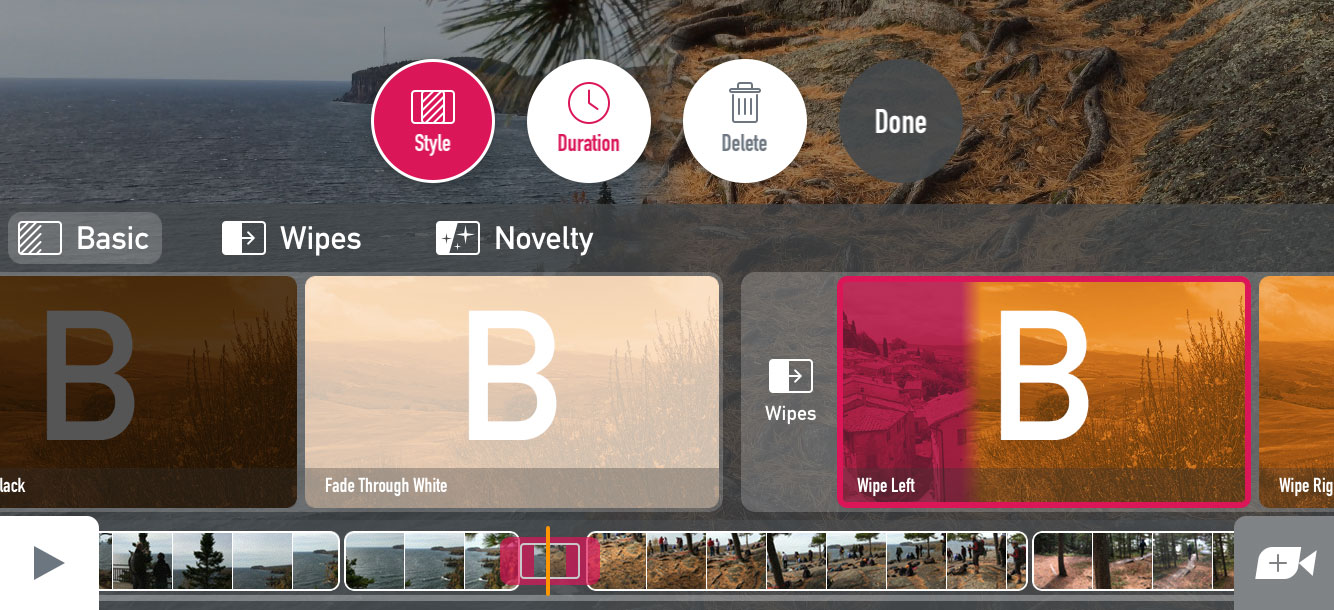 Vee contains 3 transition packs; Basic, Wipes, and Novelty.