Filters
Vee contains 18 high quality live filters, which you can apply to your clips and preview live.
Apply filters to your clips by editing a clip. Preview filters on your live camera in the Shooting Settings.
Filter Packs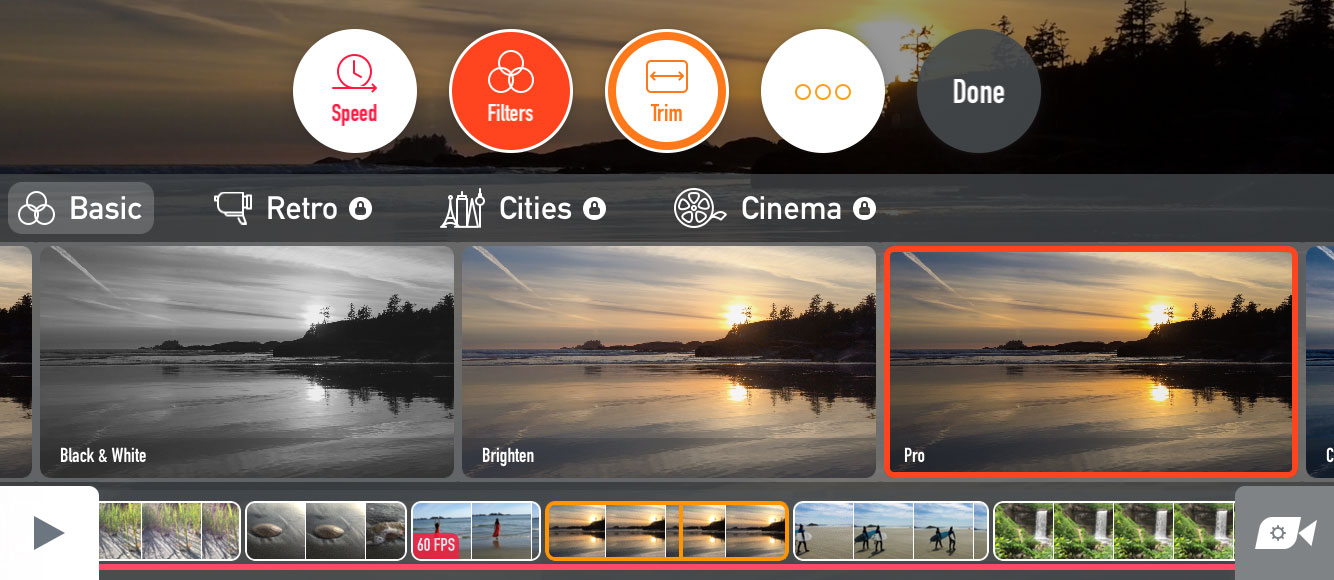 Vee contains 4 filter packs; Basic, Retro, Cities and Cinema. The Basic pack comes with the app, and the others are available as in-app purchases.
SPECIAL! The Retro pack is available free for early adopters of Vee.
Purchasing a Filter Pack
Open the filters panel. Scroll through the filters until you see the ads for each of the additional filter packs. Alternatively you can tap the names of the filter packs above the filter previews.
Tap the filter pack ad to see full-screen details of the pack, including previews of each of the filters. To purchase the pack, tap the BUY NOW button. You'll be prompted to confirm the purchase.
Once you've purchased a filter pack all of the filters in the pack will be available for you to use. If you have multiple devices, the filter pack will be available on each device - tap the "Restore Purchases" button on each additional device each time you purchase a filter pack to add it to the new device.